Watch some of our most popular models for vineyard equipment in action!
It is easy to see why when people see our machines, they want one!
---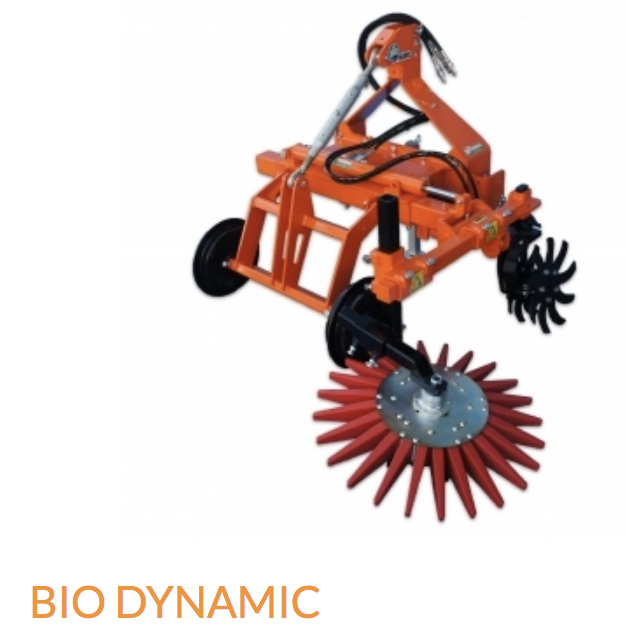 RINIERI Bio-Dynamic for Vineyards
The new Bio-Dynamic product line is designed for fast weeding in vineyards and orchards with a working speed up to 7 mph.
---
RINIERI Bio-Dynamic Duo
The new Bio-Dynamic Duo: Efficient–gets the job done twice as fast.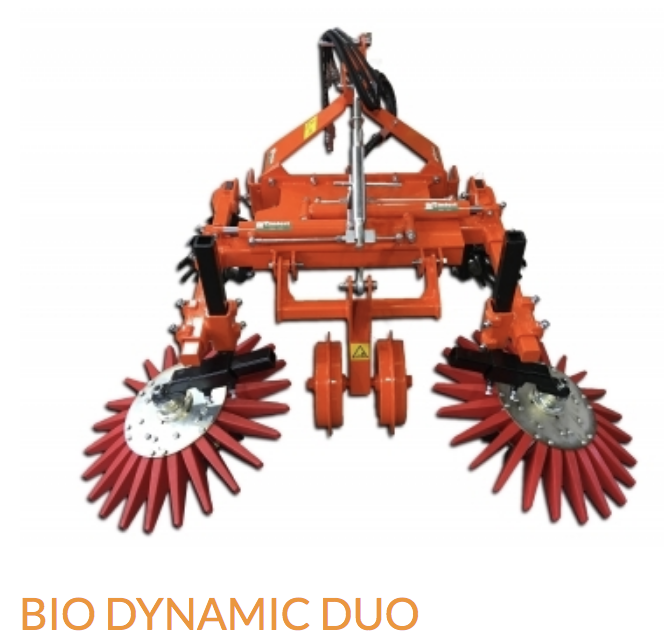 ---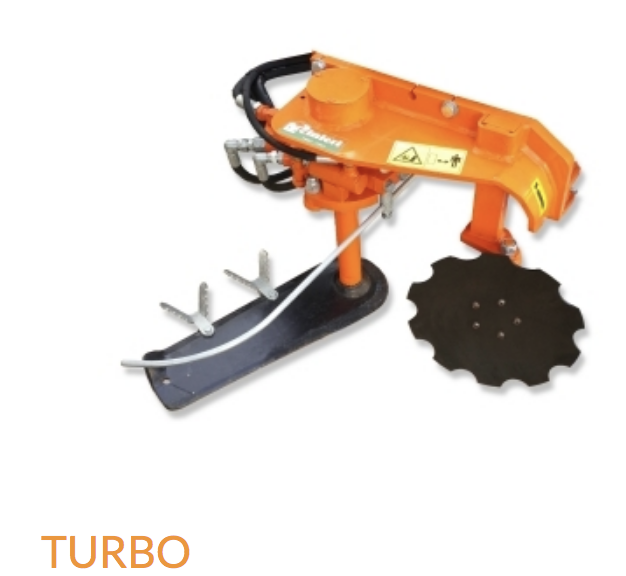 RINIERI Turbo
The TURBO with hoeing blade avoids plants by a 90º rotation of the tool, this way allows a working speed of up to 6 mph in good conditions. The TURBO is built right or left-sided in order to be assembled on other equipment such as cultivators and disc harrows. It performs ecological weeding control, even when plantings are very close.
---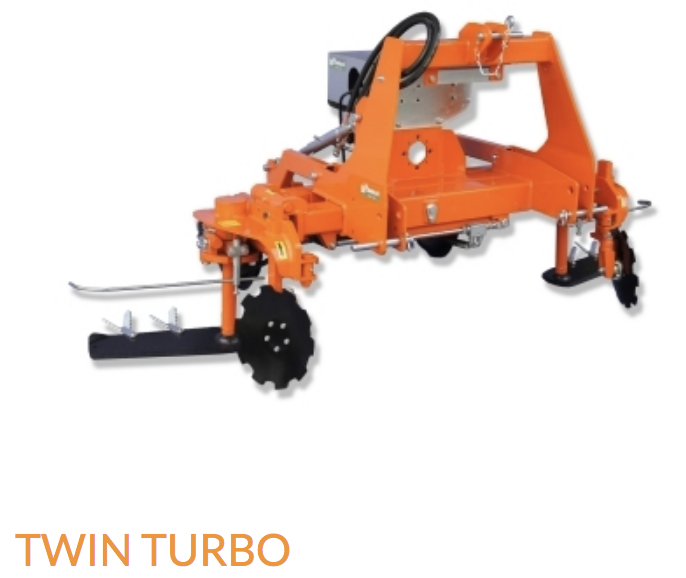 RINIERI Twin Turbo
Rinieri TWIN TURBO NARROW is the ideal implement for cultivating orchard and vineyard rows close to the tree and vine, performing work on both sides without causing damage. See the flyer below to see the 4 attachements which makes this model even more versitle!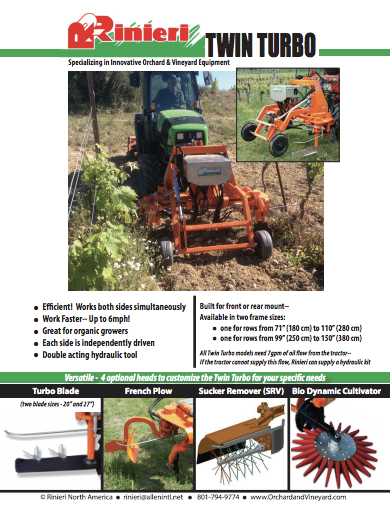 Twin Turbo Flyer– Explaining Features
---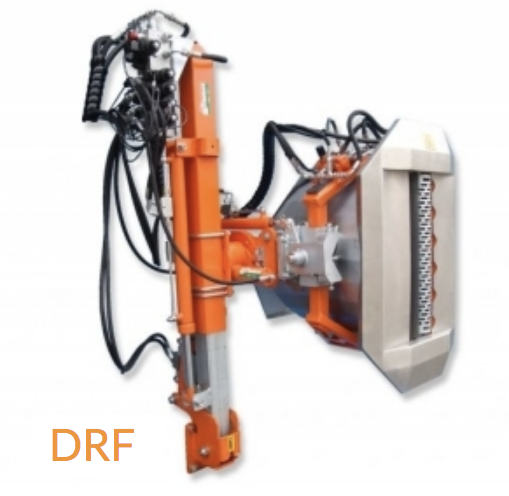 RINIERI-Model DRF
The DRF de-leafer, removes the leaves from vines increasing the maturation of the grapes and reducing the use of spraying.
---
RINIERI-Model VELOX
Our VELOX model is versatile in that it has many attachments that help it specialize in doing a specific task efficiently and effectively.
---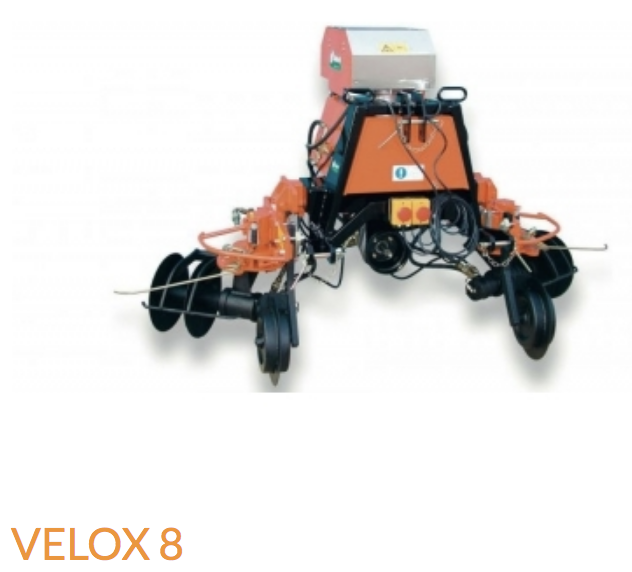 RINIERI-Model Velox 8
Dual Side In Row Cultivator
Reduces the need for chemicals for weed control. The sensor lever protects the vine stem.
---
RINIERI-Model EL
The Rinieri EL-140 offset cultivator and learn how you can destroy weeds in your orchard or vineyard with out destroying your trees and vines.
---
RINIERI-Model ELX 140
Interow machinery–RINIERI presents the most developed power harrow for vineyard: ELX 140. The machine is complete with a displacement setting device that control the movements in order to work more fast, straight with out any damage to the vines.